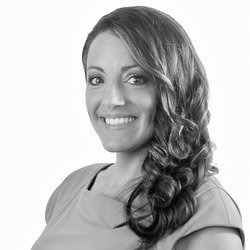 Since 2005, Tandra and her husband have been investing in real estate properties together, which has now afforded her the ability to focus solely on real estate as her Full-Time career. She brings to her clients a wealth of experience in sales and negotiation skills as well as thorough analysis in finding and securing the right property for them. She is a FULL-TIME licensed real estate agent who is enthusiastic, professional, and friendly.
Philosophy: Whether it's someone's first or last real estate transaction, her goal is to provide her clients with a reliable and systematic experience. She believes in T.E.A.M. = Together Everyone Achieves More! Real estate transactions can involve rather complicated and significant process often requiring the combined knowledge and expertise of various professionals; such as specialized contractors, stagers, appraisers, engineers, lenders to name a few. I am fortunate to work with some of the industries' top professionals to exceed the needs and expectations of my clients'.
Tandra is a professionally trained salesperson who has an extensive resume of successful achievements and is decorated with awards and recognition from her prior company where she was a field sales Executive Territory Manager in the dental implant and biologics marketplace. During her tenure in the dental field, Tandra sold directly to dental professionals surrounding the Philly metro area and was part of the Achiever's Club and a recipient of multiple annual President's Club trips. 
Tandra enjoys spending time with her family and staying fit by running, biking, cross training & aerobic activities. Her family tradition is to donate annually to the Toys for Tots Foundation as well as to instill philanthropy and entrepreneurship in their daughter by helping her to run summer lemonade stands where all the proceeds are donated to children in need, such has Alex's Lemonade Stand and ChaseUrDream.com. Tandra is from the Towamencin Township and a graduate of the North Penn High School class of 1995. She currently resides in Blue Bell with her husband, Jeremy and their daughter, Alexa. Additionally, she holds a Bachelor of the Arts in Telecommunications and minor in Spanish from Penn State University, class of 1999.